I saw a production of Peter Pan when I was six years old. Naughty and the leader of the underdogs, Peter was my hero! As I watched him fly across the stage, I felt as if I was soaring alongside him and in that moment, I felt seen and understood.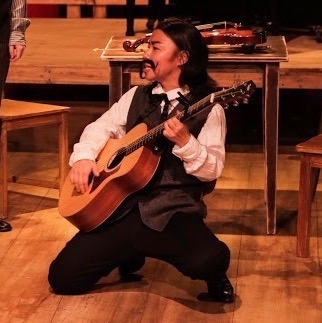 that feeling of understanding with everyone. Growing up as a child of immigrants in a small New England town, I made it my life's mission to help those who were seen as a little different, to help the Lost Boys of the world. I believe a story can heal and create empathy towards the misunderstood. As a transgender actor of color, I have the great opportunity and gift to use my voice to lift the stories of the marginalized.
a film, stage, and musical theatre actor, I graduated with a BFA in Drama from the Tisch School of the Arts and am a proud member of Actors Equity Association. In addition to my work as an actor, I advocate for trans and gender expansive youth at The Gender & Family Project and teach theater to the next generation at Brooklyn Acting Lab.
I believe a little mischief against evil can make big changes for the better.